1826 (Registered)

(0 Review)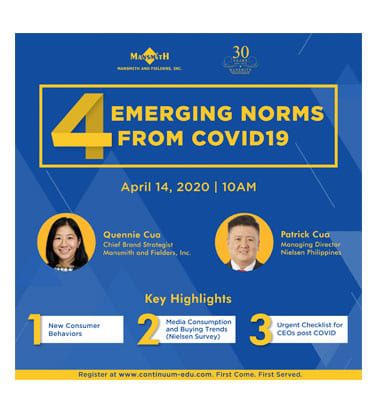 As the world adjusts to the new norms, it's important for businesses to know the latest change
and updates in the market.
Course Content
Total learning:

2 lessons
4 Emerging Norms From Covid19

Queenie Cua, Chief Brand Strategist of Mansmith and Fielders, Inc., and Patrick Cua, Managing Director of Nielsen Philippines, share '4 Emerging Norms from Covid19' that shaped consumers' buying habits and their media consumption. Key Topics: 1) New Consumer Behaviors, 2) Media Consumption and Buying Trends (Nielsen Survey), 3) Urgent Checklist for CEOs post COVID

0/1

Rating and Testimonial

0/1
Speaker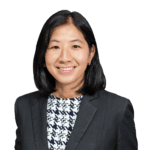 Quennie Cua is the Chief Marketing Strategist of Mansmith and Fielders, Inc. She is the Managing Director of QMD Wellness Inc, and Director of BrainFit Philippines. Quennie has over 20 years of Digital, Sales/Marketing, and Brand Building experience. She is formerly the Vice President of Marketing of the SM Store handling 72 branches nationwide. Prior to that, she is the Marketing Head of Abbott Nutrition and Brand Manager and System Manager of Procter & Gamble.