53 (Registered)

(2 Reviews)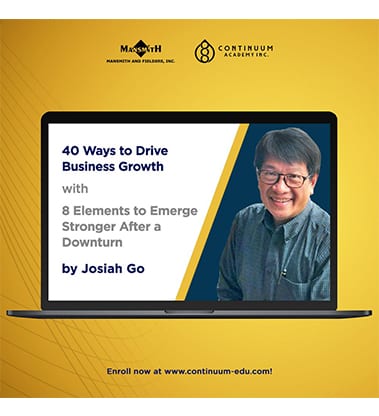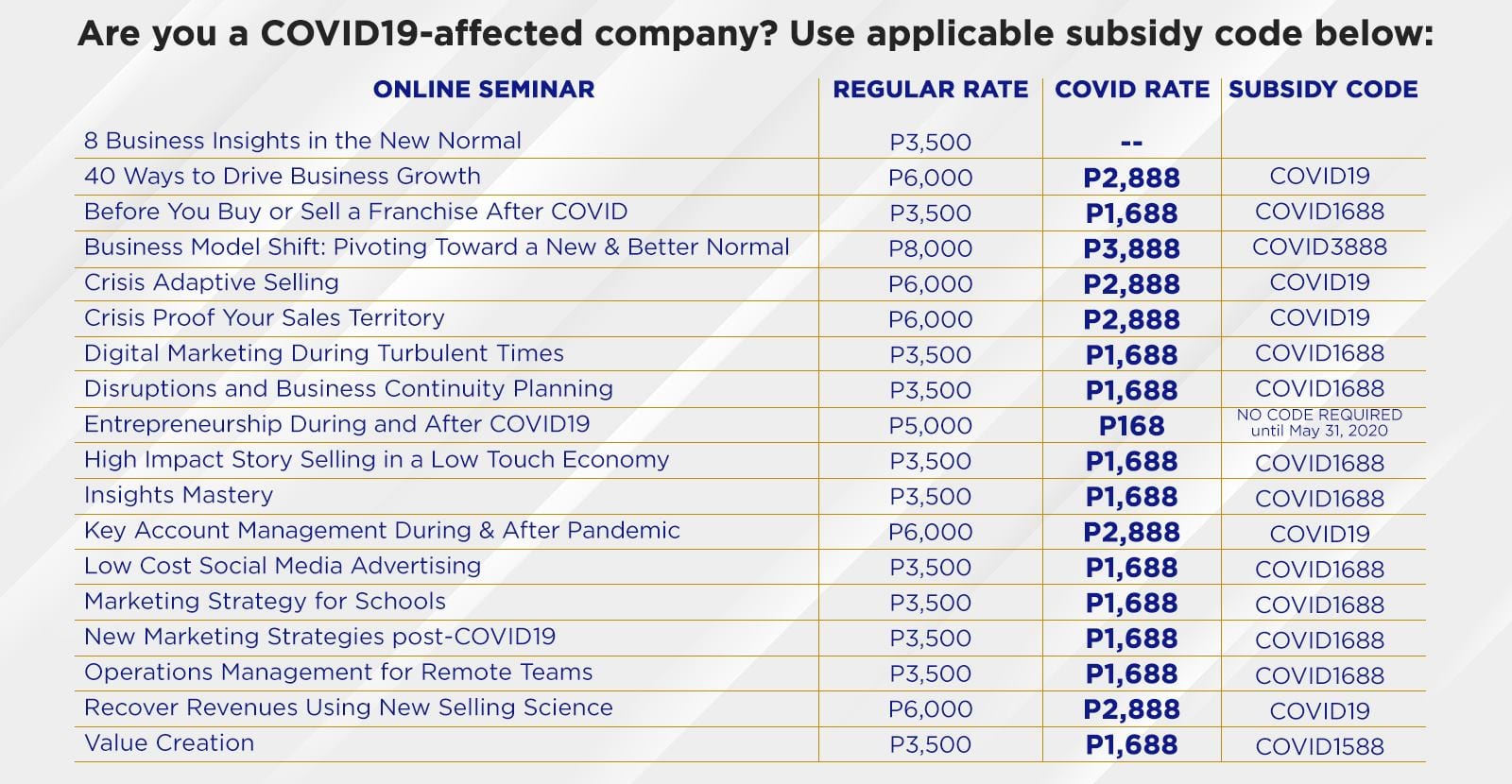 Course Content
Total learning:

21 lessons
Course Introduction

0/1

Module 1

8 Elements to Emerge Stronger After a Downturn; 17 slides, Lecture time: 43 minutes

0/2

Module 2

The 8 Ways to Grow Profit; 54 slides, Lecture Time: 60 minutes

0/6

Module 3

The 5 Vectors of Revenue Growth; 16 slides, Lecture Time: 17 minutes

0/1

Module 4

Mansmith 8 x 5 Growth Matrix; 16 slides, Lecture Time: 45 minutes

0/7

Module 5

5 Traps Preventing Business Growth; 20 slides, Lecture Time: 34 minutes

0/2

Rating and Testimonial

0/1

Evaluation

0/1
Speaker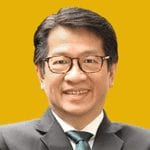 Josiah Go is the Chairman and Chief Innovation Strategist of Mansmith and Fielders, Inc., and Chairman of Waters Philippines (the market leader in the direct selling of premium home water purifiers in the Philippines). He is Chairman / Vice Chairman / Director of over a dozen companies. He is thought leader with 18 bestselling and recordbreaking marketing and entrepreneurship books, as well as the most awarded business educator of the Philippines having been recognized as one of the Agora Awardees in 1994, one of the Ten Outstanding Young Men (TOYM) of the Philippines in 2001, one of the Ten Outstanding Young Persons (TOYP) of the World in 2002 (the 1st and only Filipino in Business Education given by World JCI in a competition of over 1,000 TOYMs), and one of only two Lifetime Achievement Awardees by the Association of Marketing Educators (2007), the youngest marketing educator to be bestowed this honor. He was also given the Brand Leadership Award during the World Brand Congress in India (2009). His accomplishments were recognized by the international community where he has been included in the 10th edition of the International Who's Who of Intellectuals (England). He is an Executive Scholar of the Kellogg Business School (in Marketing and Sales Management) as well as the MIT Sloan (in Strategy and Innovation). He also took advance marketing programs at Harvard, Wharton and at the London Business School.
Abigail Lanzuela

Thank you!

Thank you for the very insightful online seminar. I will definitely be able to apply them in my job :)

melvin.casinas@philnutri.com

Very informative

Very informative and gives me a different perpective on how i should approach my strategies at work after this Covid situation and during ECQ.
Benefits to the Company:
Access to templates and frameworks on how to spot areas for recovery and growth
Get guidance to build a sustainable future by choosing your company's best option for growth
Benefits to the Participants
Implement highly actionable and practical exercises to apply learnings to the company setting
Get expert help to identify barriers and traps to business growth, as well as how to drive growth more efficiently and effectively
Share