31 (Registered)

(0 Review)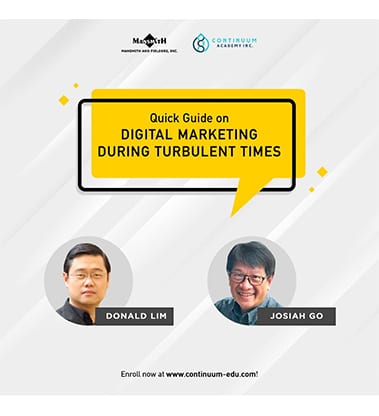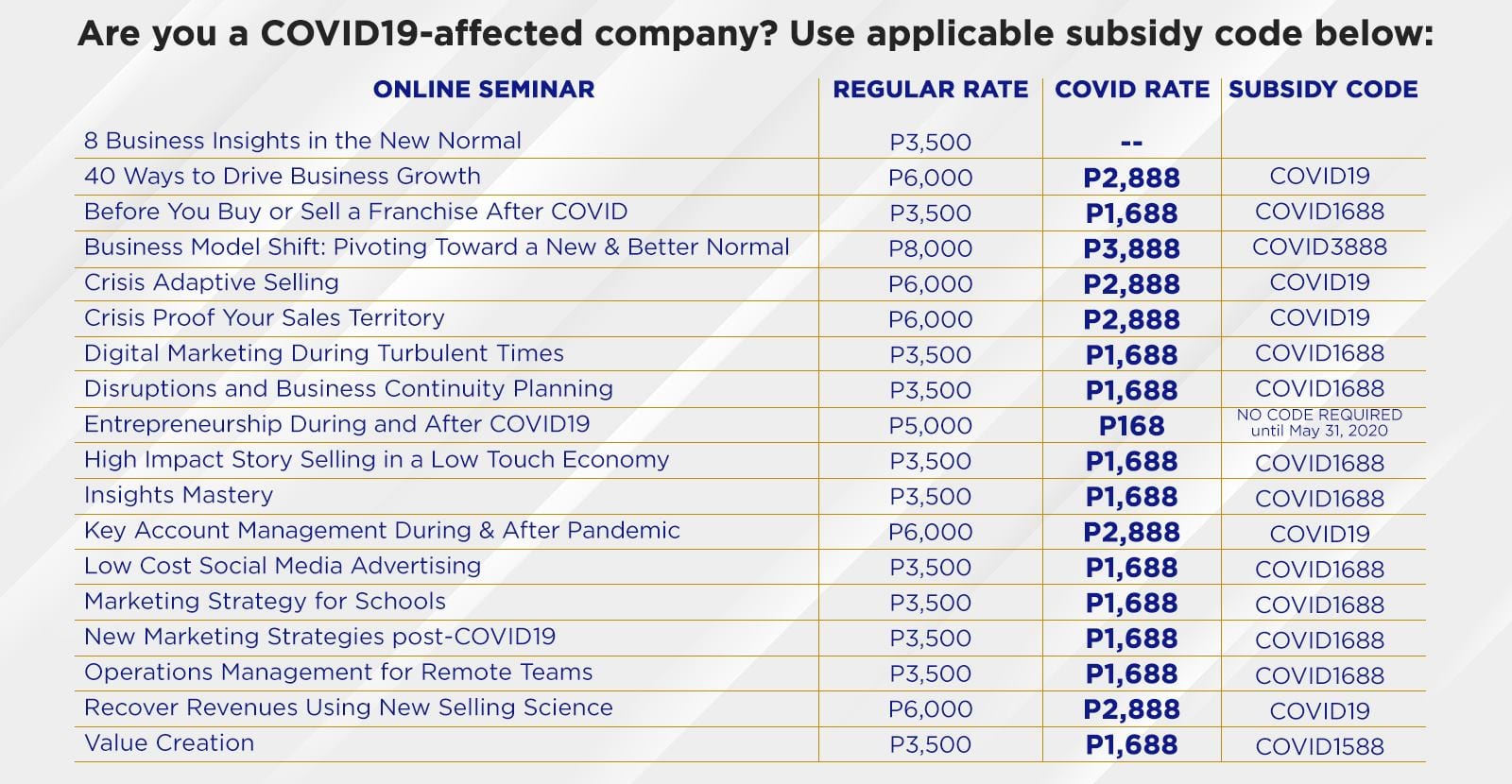 During this turbulent times, upskill your team with the shifts in digital marketing and what you can do digitally to make a big come back. Learn Digital Marketing During Turbulent Times with Mansmith Chief Digital Strategist Donald Lim and Mansmith Chief Innovation Strategist Josiah Go, in this quick guide, direct-to-the-point answers to your most frequently asked questions.
Course Content
Total learning:

4 lessons
Course Introduction

0/1

Lecture

0/1

Rating and Testimonial

0/1

Evaluation

0/1
Speaker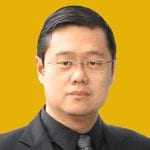 Donald Lim is the Chief Digital Marketing Strategist of Mansmith and Fielders, Inc. He is currently the Chief Innovation Officer of Udenna Corporation and Chief Operating Officer of DITO CME. Previously, he was the CEO of Dentsu Aegis Network, former Chief Digital Officer of ABS-CBN Broadcasting Corporation and former Managing Director of MRM Worldwide Manila (the digital marketing arm of Mc Cann Ericson Advertising Group). Prior to that, he was the CEO of Yehey Corporation, the Philippine's no.1 search engine and Internet portal, where he took the helm of a bleeding company and turned it around by reverse engineering the business model and transforming the company into a digital marketing holding company that is now dominating its market niche. He was also President and CEO of Media Contacts Manila, a joint venture company between Yehey Corporation and Europe's largest interactive conglomerate Havas Digital.