199 (Registered)

(0 Review)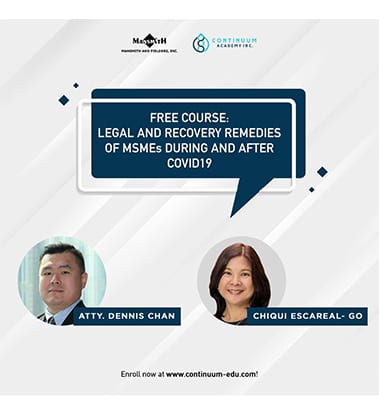 This FREE general legal advice to MSMEs follows a wholistic structure in the Question and Answer approach, formatted according to the different roles or different hats of an entrepreneur — as an employer, as a debtor, as a creditor, as a customer, and finally as a taxpayer.
Benefit to participants (MSME business owners):
Gain answers to their nagging questions on issues on labor laws, wages, taxes, as well as financial remedies.
Ease some uncertainties or even resolve some confusion so entrepreneurs can focus on being ready for the new normal.
Course Content
Total learning:

3 lessons
Legal and Recovery Remedies of MSMEs

0/1

Rating and Testimonial

0/1

Evaluation

0/1
Speaker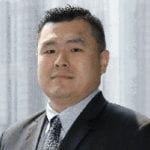 Atty. Dennis Chan is an experienced legal practitioner with a background in government advisory and private practice. He has his own law firm (Bernardo Placido Chan & Lasam Law Offices) and has experience teaching in law schools. He describes his approach to law as practical and sensible, and strives to help clients reach their goals and objectives in a legally sound and grounded way.