34 (Registered)

(0 Review)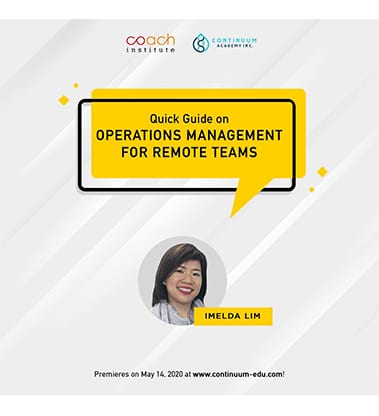 Prepare tools needed to manage teams remotely vs traditional face to face team management.
Course outline:
Gain insights from companies who has set up work from home since 2013 and China's new reality as they reopen their companies from city lock down
Understand work from home challenges
Employee trend in work from home set up – what to watch out on, what are the challenges
The 3R practical preparation tools needed for first time leaders in work from home set up:

Recognize: Get team pulse quickly, analyze the data, empathize the environment
Redesign: From employee feedback, what is your top 2 employee work from home category?; Co author and start changing the process of the new environment
Rebuild: team environment, productivity, team fun; 6 Tools to Rebuild Your Virtual Team
Course Content
Total learning:

4 lessons
Course Introduction

0/1

Lecture

0/1

Rating and Testimonial

0/1

Evaluation

0/1
Speaker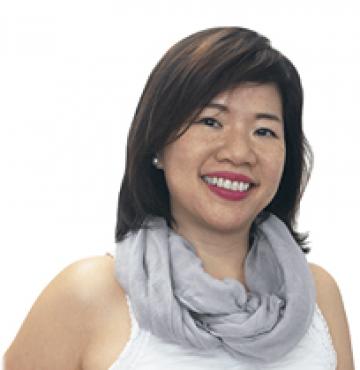 Imelda Lim is a multi-awarded senior leader with over 22 years of offshore medium-to-large scale operation and leadership experience (1,000+ employees) handling Philippines, Japan, India, USA, Europe. She was with Sykes, Alorica and currently Director of Operations for Capgemini. Her first global award was for designing and executing Business Resiliency Planning program for Sykes in 2003, a first given to the Asia Pacific region as well as the Philippines.