29 (Registered)

(0 Review)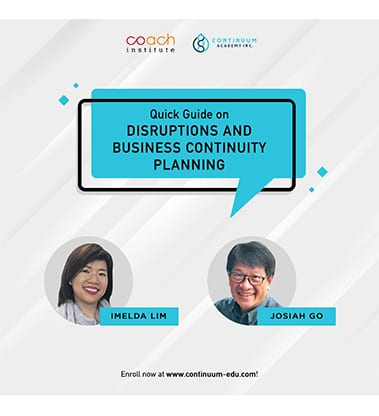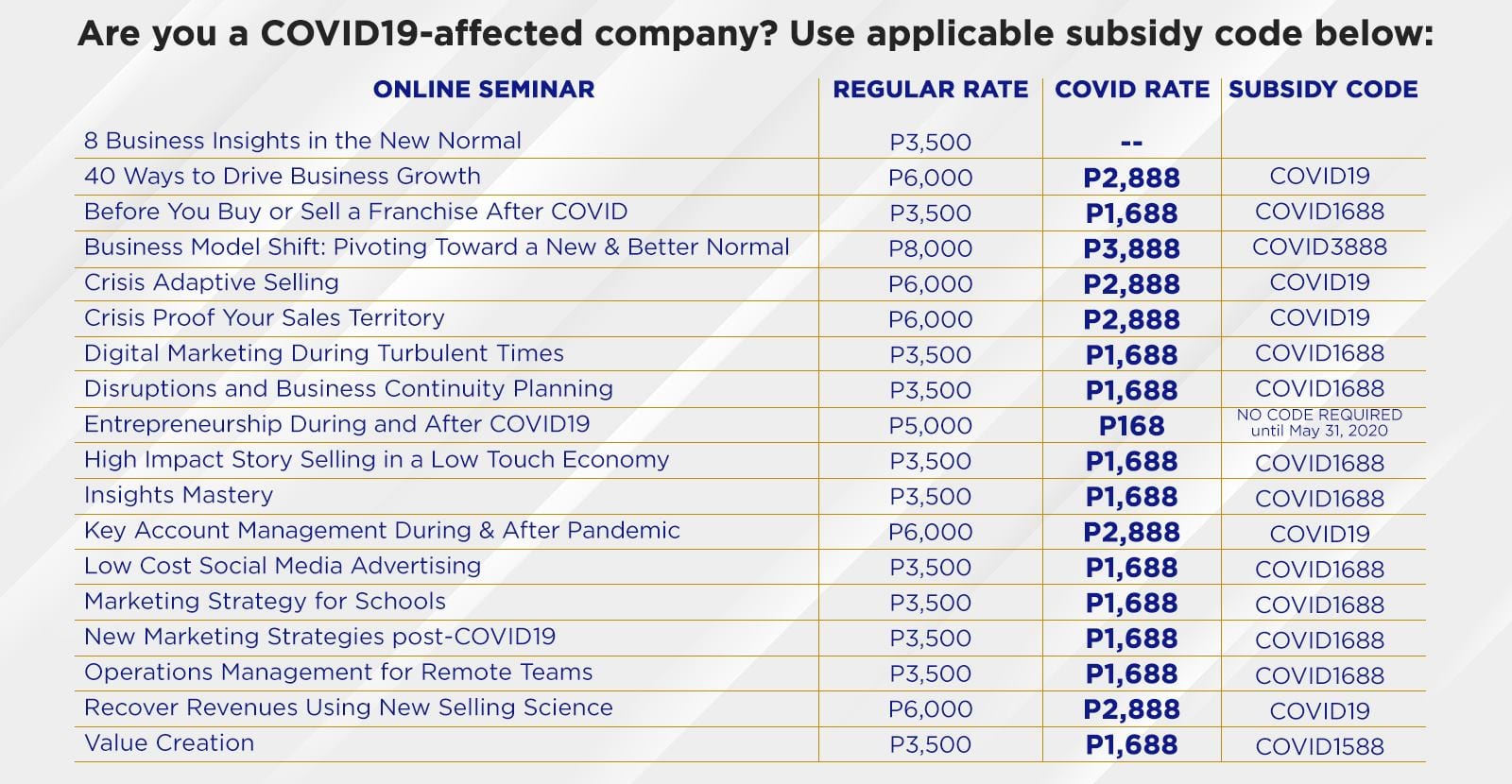 More than 90% of companies did not have business continuity planning, hence, during the COVID pandemic, it took most companies quite a while to operate and mostly resorted to emergency response. Fortunately, some of them discovered new possibilities even, albeit upsetting relationship with customers as an unreliable supplier. This course helps companies manage risks and disruptions — avoiding self-inflicted injury of not doing a pre mortem to protect their own resources as well as customer's supply or service continuity.
PREMIERES on MAY 4, 2020. All course materials will appear by then.
Course Content
Total learning:

4 lessons
Course Introduction

0/1

Lecture

0/1

Rating and Testimonial

0/1

Evaluation

0/1
Speaker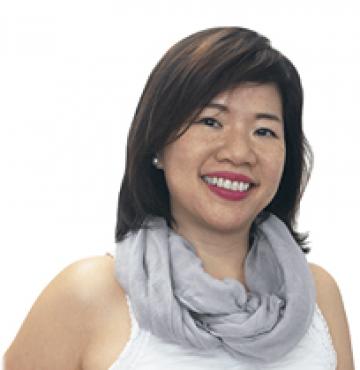 Imelda Lim is a multi-awarded senior leader with over 22 years of offshore medium-to-large scale operation and leadership experience (1,000+ employees) handling Philippines, Japan, India, USA, Europe. She was with Sykes, Alorica and currently Director of Operations for Capgemini. Her first global award was for designing and executing Business Resiliency Planning program for Sykes in 2003, a first given to the Asia Pacific region as well as the Philippines.