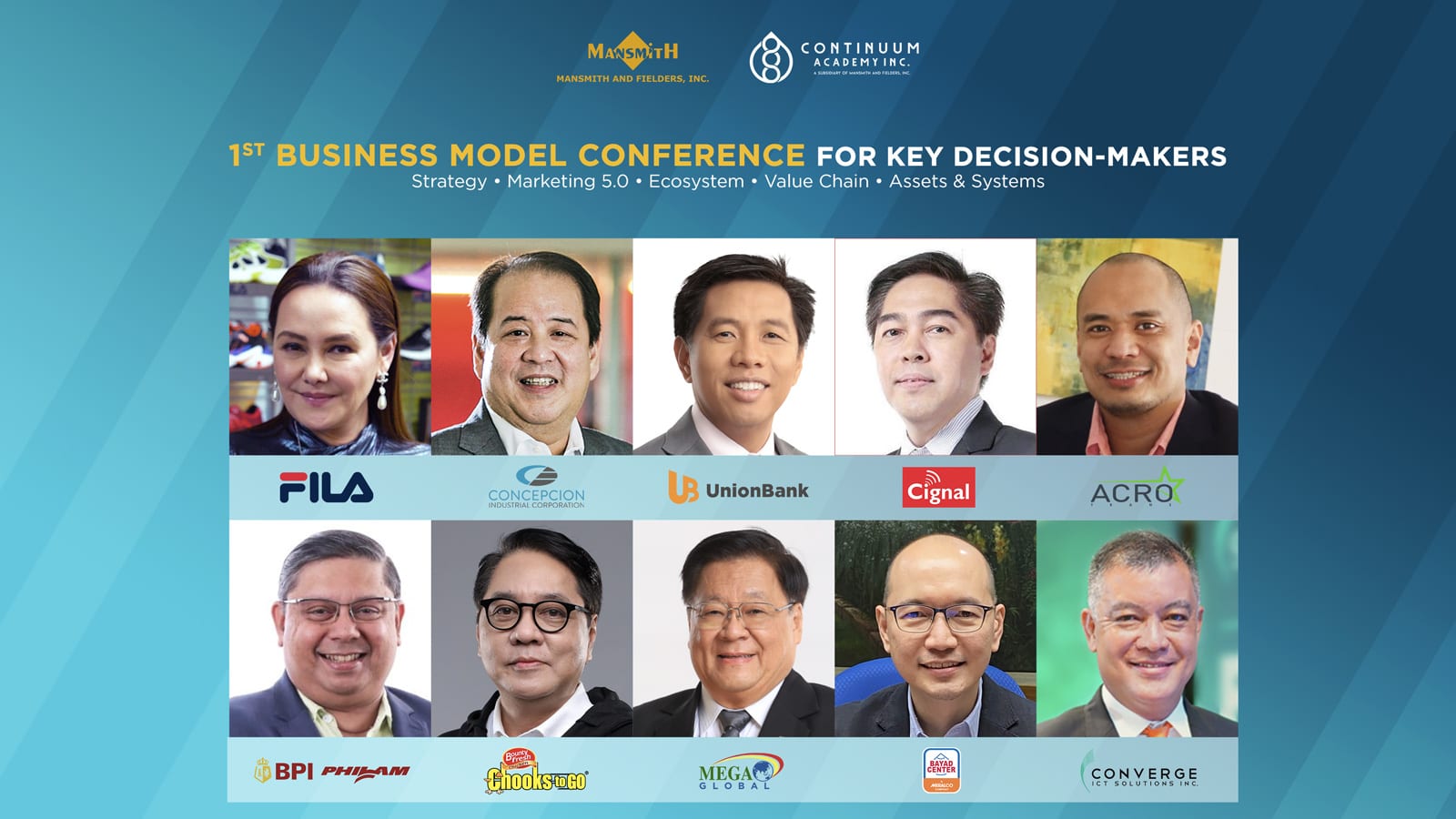 Be part of the first Business Model Conference!
FREE when you enroll to any of our access passes!
Many companies had big realizations during the pandemic, many of them uncomfortable ones, and are now racing against time. Despite having good products, some were unable to operate to their full potential and capacity. After all, good products need to be supported by good business models, and that requires an understanding on how to map your organization's system of interdependent choices. 
The solution: Companies must avoid following the law of foolish fellowship by starting an industry's firsts and stop hyper-focusing on existing practices. Companies must also identify their value chain and pinpoint exactly how they are going to create value, deliver it, and capture it better than their competition.
In the 1st Business Model Conference, 10 C-Suite executives give their point of view on business design: tips, Q&As, and LIVE interaction as they explain the elements of their business models and what makes them tick.
*Speakers, topics and schedule may be subject to changes without prior notification. Please be guided accordingly.