Q&A with Alfamart COO Harvey Ong on Business Model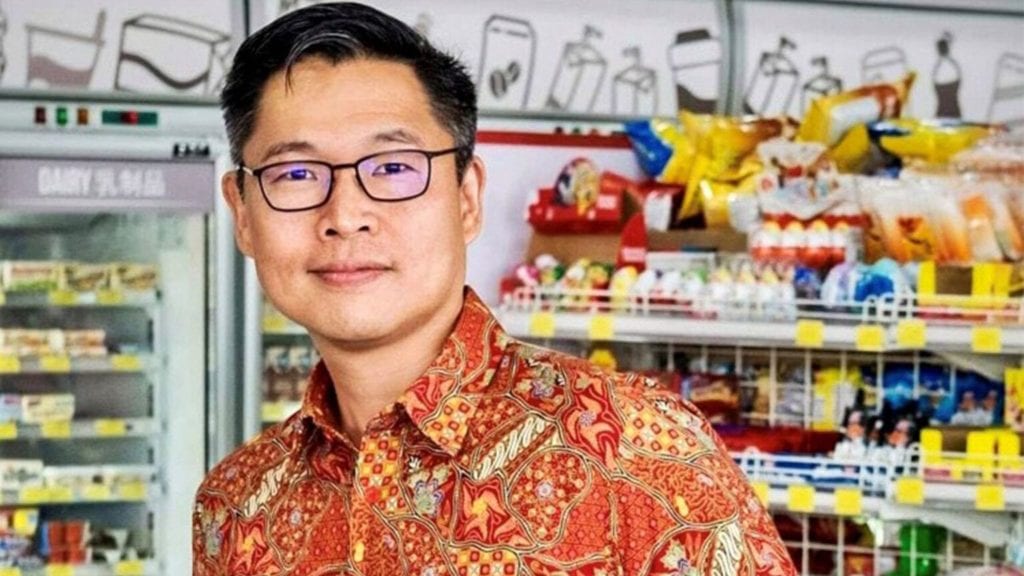 Alfamart is a joint venture between the SM Group and Indonesia's Alfamart, a company with over 16,000 stores in Indonesia. Alfamart in the Philippines recently reached a milestone of over 1,000 stores in the country last November 2020, while the COVID-19 pandemic was ongoing. Its Chief Operating Officer, Harvey Ong, shares the company's business model and why strategy is about clarity of choice in what you want to be and what you don't want to be.
Q1: Target market: Most convenience stores are located in central business districts (CBD) or near business process outsourcing (BPO) firms. Why is Alfamart located in residential areas instead?
A1: We have a different strategy to the traditional convenience stores. When Alfamart started in the Philippines, we decided to focus on the "underserved" areas. Residents in these areas live far from a supermarket or grocery, and usually rely on public transportation. With the heavy traffic, this makes a shopping trip time-consuming. In penetrating these areas, we provide residents access to the everyday basic needs of their family, while saving them transportation time and money. This is especially appreciated during calamities, particularly during the typhoon season and throughout this on-going pandemic.
Q2: Differentiation: I do not see frozen meats and vegetables in Alfamart Indonesia. Why is the strategy different in the Philippines?
A2: Frozen produce represent a significant portion of the Filipino families' daily essentials. However, our target market cannot stock up on these items due to the limited space of their refrigerator or freezer at home. By being closer to our customers and giving them access to frozen food and vegetables anytime, our shoppers have come to see us as an extension of their pantry.
Carrying these items also gives us a point of differentiation. This helps us in communicating to the public what a mini-market is and how it is different from traditional convenience stores.
Q3: Value proposition: Other than having fresh frozen products, what is Alfamart's value proposition in comparison to competitors in the Philippines like 7-Eleven, Mini Stop and Family Mart?
A3: Compared to traditional convenience stores, we carry a wider range of basic daily essentials for the family – including cooking and baking ingredients, milk, diapers, household cleaning and laundry products and even home furnishing. We strive to price our items as low as we can, with some items even being sold at supermarket prices.
In addition, we offer services such as bills payment or ATM in select Alfamart stores, allowing us to become a one-stop shop for our customers.
Q4: Channel: Your channel seems to position Alfamart as the principal store of housewives, instead of for snacks or quick replenishment for employees like other convenience stores. But SaveMore is the brand SM used for supermarkets outside SM Malls. Why was the SaveMore brand not enough to serve residential communities?
A4: SaveMore and Alfamart play different roles in serving our residential communities. SaveMore has a wider assortment compared to Alfamart, offering more brands and size options than we do. However, not all neighborhoods have the space required to accommodate SaveMore. Alfamart focuses on those neighborhoods, as they are the areas that need us the most.
SaveMore and Alfamart complement each other in fulfilling the needs of our customers. It is not uncommon for shoppers to visit both our stores, but the purpose of the trip might be different. A housewife may prefer SaveMore to regularly stock-up on items lasting her a week or more. These are planned visits, as the shopping journey requires more time and planning.
On the other hand, Alfamart shoppers usually purchase essentials that can last them only for a few days. These include "fill-in" grocery items that need to be replenished and will last just enough until their next bulk grocery shopping. We have daily shoppers who come for fresh and perishable items, most likely to be consumed on the day of purchase. And we also have unplanned visits, where shoppers rely on us for urgent needs arising from unforeseen or unexpected events.
Q5: Customer Bonding Strategy: Entering an Alfamart in the Philippines, you see customers dressing down similarly to how they would be in a Bayad Center or buying take out in a Chooks-To-Go neighborhood chicken stall. What do you want the Alfamart customer experience to be?
A5: I once approached one of our customers to ask why she regularly shopped in our store. She answered that she felt at home in Alfamart, so much so that she didn't even have to "dress up". True enough, she was in her house clothes! We want our shoppers to feel welcome, safe and at home in Alfamart. So, meeting her really made my day.
As the face of Alfamart, our store frontliners also play a critical role in bonding with our customers. We only have a few people working in the stores, so it is inevitable that they eventually recognize and become familiar with our regular customers (and vice versa). Sometimes, I even observe our store personnel exchanging pleasantries while serving their customers. During the pandemic, a lot of our customers left behind cards and letters thanking our crew for keeping our stores open. Unexpectedly, some even left behind food and treats! This is a welcome sign of the bonds we are developing with the community.
Ultimately, the customer experience is determined by the employee experience. We need to constantly improve ourselves as employers and leaders to keep our employees engaged and motivated.
Q6: Operating Model: How are the operations and store sizes of an Alfamart different from competition?
A6: We're generally two or three times bigger than traditional convenience stores. This size is ideal as it is large enough to offer the assortment that our market needs, while being small enough to be near the neighborhood.
Sometimes, when we have excess space, we sublease a small part of our store to a local small business. You may see a laundry service or perhaps, a delicacies booth, attached to our stores. Partnering with local small businesses enables us to provide additional offerings to our shoppers. Equally important, it gives us an opportunity to contribute to building the local community.
Q7: Pilferage is a big headache for retail stores. Some supermarkets have 2% which may offset economies of scale brought by the superior bargaining power of the SM Group. How are you preventing this problem?
A7: We have a Loss Prevention Group that regularly monitors to help minimize pilferage. In cases involving employees, we make sure that due process is properly observed, and the proper sanction is meted out in compliance to labor laws. However, in my opinion, the best way to address this challenge is to have fully engaged employees. I believe that a fully engaged employee will refrain from stealing from our own company and will stop others from doing so.
So, we strive to build a work culture that is supportive, inclusive, and people-centric. We want our employees to feel like they have a home in Alfamart.
Q8: Vision: Alfamart has over 16,000 stores in Indonesia. During the start of the COVID-19 pandemic in March 2020, you have practically opened more than 1 new store per day. With this speed, how many potential stores can you open in the Philippines within the next 10 years? Wasn't the original plan to open 5,000 stores in 5 years?
A8: We've achieved our first phase goal of opening 1,000 stores by 2020. We remain excited about the potential in the Philippines. Indonesia currently has more than 40,000 minimart stores. Taking into consideration the population of the two countries, I believe the Philippines will be able to support 10,000 minimarts.
********
Josiah Go is the designer of the Business Model Course, a 55-video course that takes a deep dive in each of the 11 building blocks of a business model, including selection criteria, risk mitigation, reconfiguration and innovation, now available in Continuum Academy (www.continuum-edu.com)